Trending Tiktok Hashtags to Get Viral in 2022
Intro
TikTok is densely packed with hashtags, making it difficult to find the ideal hashtags on TikTok. You must be aware of the best TikTok hashtags because they assist other users in understanding your niche and the social context of your video.
Learning Trending Tiktok Hashtags will be beneficial for your TikTok videos to get viral. Scrolling down to see more!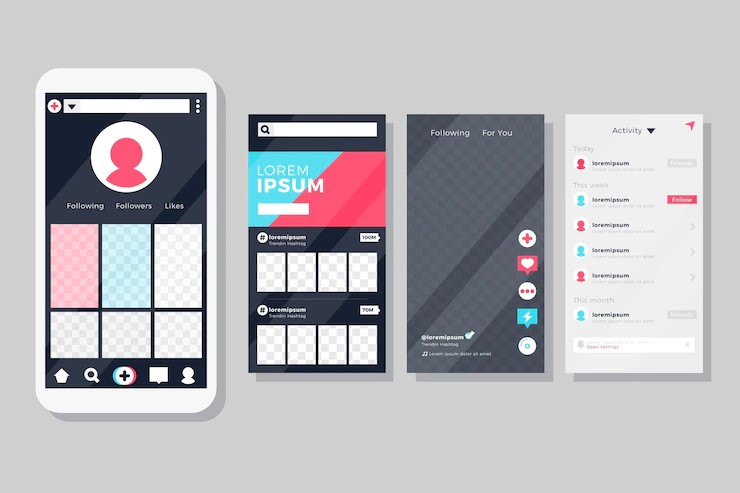 What Is Trending Tiktok Hashtags?
A hashtag is a group of words, letters, or numbers separated by a hash mark (#). Using hashtags helps viewers (and algorithms) find your videos by grouping them with similar content.
Your Tiktok videos added relevant hashtags means expanding the reach beyond your current follower base. Your video will pop up on the FYP of users who like content similar to yours.
TikTok users can choose to follow hashtags they like. This gets your content onto the Following page for users who don't even follow you.
Your brand becomes more culturally relevant and sympathetic to your target audience with trending hashtags. Trending TikTok hashtags are a great tool for establishing a network of fans for your brand, especially with the growing emphasis on authenticity and approachability for brands on social media.
Why Are Tiktok Hashtags So Important?
TikTok hashtags are important because they allow users to reach a larger audience. Your content may not receive the attention it deserves if the appropriate hashtags are not used.
Similarly, understanding how to include a link in your bio is critical so that users know you are a legitimate business. Here are five reasons why you should care about trending TikTok hashtags:
Hashtags make it possible to keep track of popular topics. To succeed on TikTok, you must be aware of current events.
Draw attention to your content. Because of the design of TikTok's algorithm, hashtags assist TikTok in determining who is the object of your content.
If you want to stay ahead of your competitors, you must examine the content they are publishing. Using hashtags makes analyzing competition easier.
Establish a great community by encouraging users to follow popular hashtags that interest them. In this way, hashtags aid in connecting people with similar interests.
TikTok is all about keeping things simple. You can convey your message without going into too much detail by using hashtags.
Tips For Creating New Trending TikTok
Here are some starting points for creating a new trending TikTok:
TikTok's most popular accounts post videos several times per day. However, in the case of a brand, you should post a new video every day or every weekday.
It would be best to establish a goal for your social networking activity. Once you've decided on an audience to target, you can start thinking well about the types of videos that appeal to them.
If you want your videos to go viral, make sure they are high quality. Make a concerted effort to edit your videos. However, imply that you should shoot in high definition and try to nail the production basics.
Best Trending hashtags for TikTok 2022
TikTok hashtags change all the time. They can be difficult to keep track of, but we can provide you with a few hashtags to keep an eye on and incorporate into your posts. TikTok's most popular hashtags are:
#TikTok
#fyp.
#ForYouPage
#ForYou
#viral
#TikTokChallenge
#funny
#duet
#live
#comedy
Do not use hashtags simply since they are prominent. Remember that the perfect TikTok hashtags are related to your target audiences.
FAQs
What Tiktok Hashtags Should I Use?
While there are several popular TikTok hashtags, this does not mean that they are all suitable for you. Remember that the most effective TikTok hashtags are appropriate to your niche.
Consider whether your target audience would type a hashtag into the TikTok search field before utilizing it. Start with broad hashtags and progress to more specific hashtags.
For example, if you work in marketing, a broad hashtag may be #marketing. If you get more precise, your additional hashtags may be #socialmediamarketing (depending on the video content).
How Do TikTok Hashtags Go Viral? (100)
Suppose you understand how to create TikTok content that exploits the TikTok algorithm. In that case, you can participate in a hashtag trend as it grew in popularity and was the most popular video. This design extends your reach even further when you've reached the top.
Allowing people to join the conversation and connect with your postings make your video more viral by using TikTok hashtags. You'll have an advantage over your competition and reach the ranks for hashtags in your niche because TikTok hashtags are still relatively new.
How Can I Find Trending TikTok Hashtags?
Here are some pointers to consider when searching for the best Tiktok hashtags:
The first step is to research TikTok users' hashtag usage. You'll get some ideas as well as the most popular hashtags.
You must also check the competitors for ideas. There will be several content hashtags that many of your competitors will find valuable,
You should also keep an eye out for those popularized by influencers in your industry and consider working with them. To make the most of any collaborations, learn how to duet someone on TikTok.
Conclusion
Making strategic use of TikTok hashtags will help you get the most out of this site. You can use hashtags to increase your online presence, spread the word about your business, and get a lot of new followers — some of whom will eventually turn into paying customers — with just a little strategy and forethought. Hope you fully understand Trending Tiktok Hashtags via this post!
---
For more information, please contact AudienceGain via:
Hotline/WhatsApp: (+84)70 444 6666
Skype: admin@audiencegain.net
---