Can We Just Copy and Paste to Make Money With YouTube Shorts?
The power of YouTube can help you make money. The strategy is without making the videos, without cameras and computers, or hours of editing. This is a road to push through to new heights and become a person with freedom and happiness. We are going to show you an extremely simple way that you copy and paste YouTube shorts in the laziest way.
Read more: Buy YouTube Watch Hours For Monetization
The common bonus from YouTube Shorts
YouTube managers had confirmed that they will reward the YouTube Shorts creators with a $100M dollar fund. That means YouTubers will have the chance to earn tons of money from their 60-minute videos if they meet these criteria:
In the past 180 days, channels must have uploaded at least one qualifying Short.
YouTube's Community Guidelines, copyright restrictions, and monetization policies must all be followed by channels.
Videos having watermarks or logos from third-party social media platforms, non-original films (such as unedited snippets from movies or TV series), or videos re-uploaded from other creators' channels will be disqualified.
In the United States, creators must be 13 years old or have reached the age of majority in their country/region.
If their channel isn't already linked to an AdSense account, creators aged 13 to 18 must have a parent or guardian approve the rules and set up an AdSense account for remuneration.
Creators must be located in one of the specific nations or regions.
So to be able to receive bonuses from Shorts, you must constantly create videos that attract viewers. This work is not much different from regular content creation on the main platform. However, is there any other way?
Is there any shorter way to make money with YouTube Shorts?
In just 60 seconds, you can not spend much time thinking about content, and still, be able to create videos that attract viewers and receive the Shorts bonus. What we need is not so much creativity but agility.
Copy and Paste strategy
This method is suitable for those who want to create their own online merch and want to propagate it through YouTube Shorts. And even if you don't have an idea, you can start right away because it's so simple. So if you want to sell baby goods, let's take a concrete example here and dive into each step below.
Step 1: Find the videos related to the content
First of all, search for baby videos on YouTube with focused keywords like "cute baby/adorable baby".
When you find out a suitable clip, you can download it with this method: Add "pp" right after the "youtube" on the link, it will lead to you the download site.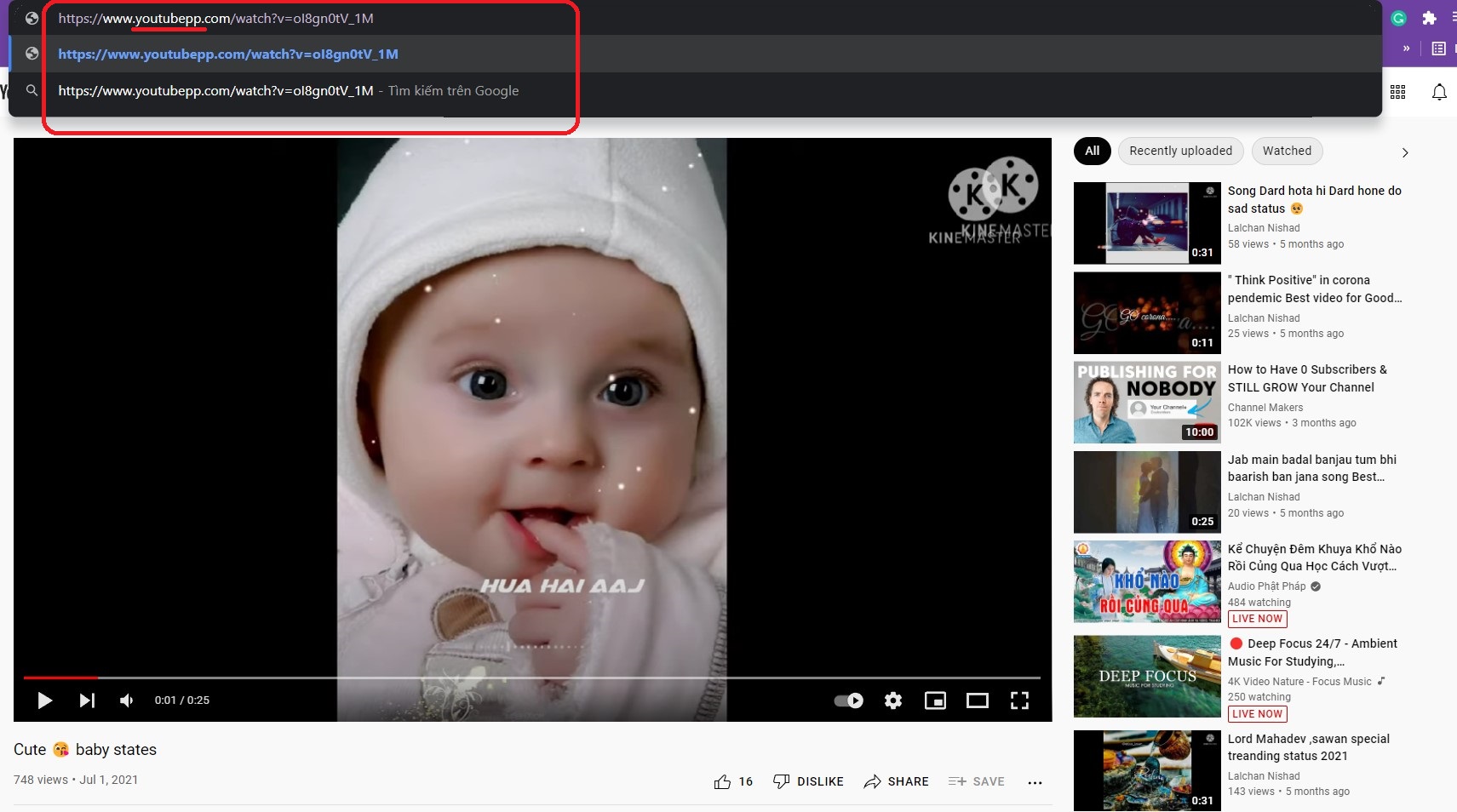 Or you can have cute baby moments from TikTok, Douyin, Instagram, which do not have to own any license. However, to be more careful, you should still specify in the Description box that you will remove the video or a certain video if it is related to copyright issues.
Read more: Buy Monetized YouTube Channel | Monetized Youtube Channel For Sale
Step 2: Edit the downloaded video
The simplest and most effective way to edit this video is to access Canva. You can easily find lots of samples or images here. Go to the website and search for "YouTube Shorts", then start Creating YouTube Shorts.
The next step is adding the video into the blank space of Canva video editor, and picking up the part that you want to use.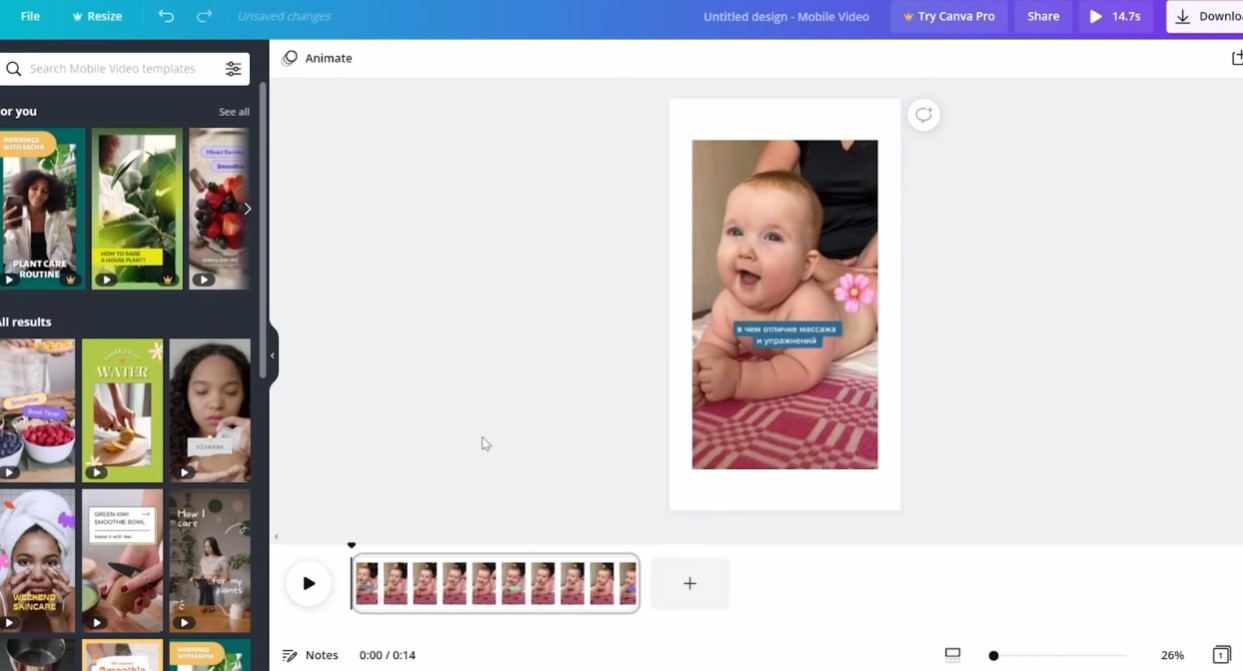 You can edit according to your preferences: reframing, adding titles, creating motion effects, add sounds. Do all you can to make your videos more interesting.
Read more: Tips to YouTube 4000 hours watch time hack increase real views and subs quickly
Step 3: Design your own merch
Go to Teespring for your commerce purpose. This is where you can design a lot of cool merch. You can have bags, totes, masks, backpacks, etc. without the need for a warehouse or inventory.
Now, go to the top and click on "Start creating" then create an account.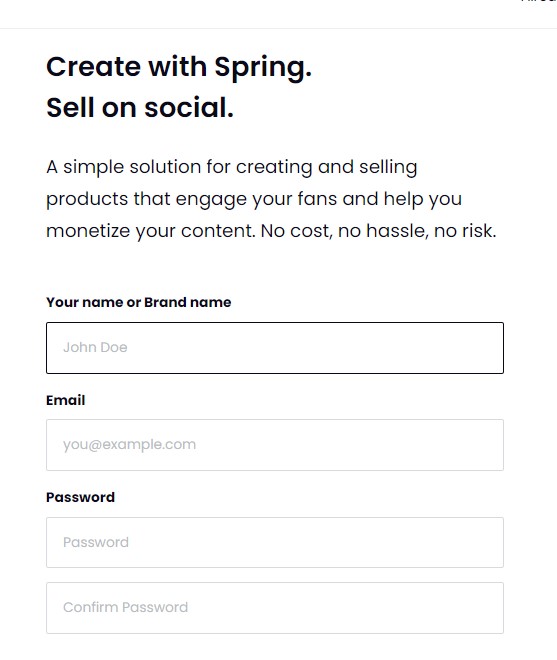 After that, you can start building your product immediately with 4 tasks.
Choose your product: Search for the keyword, and in this example, we would use the word "kids" to find the right products.
Then pick up the option that you want, take the t-shirt as an example.
Add outstanding images to your products. Go to freepik and search for "kids", choose "Free resource". Then find some interesting pictures that you can use on your t-shirt designs.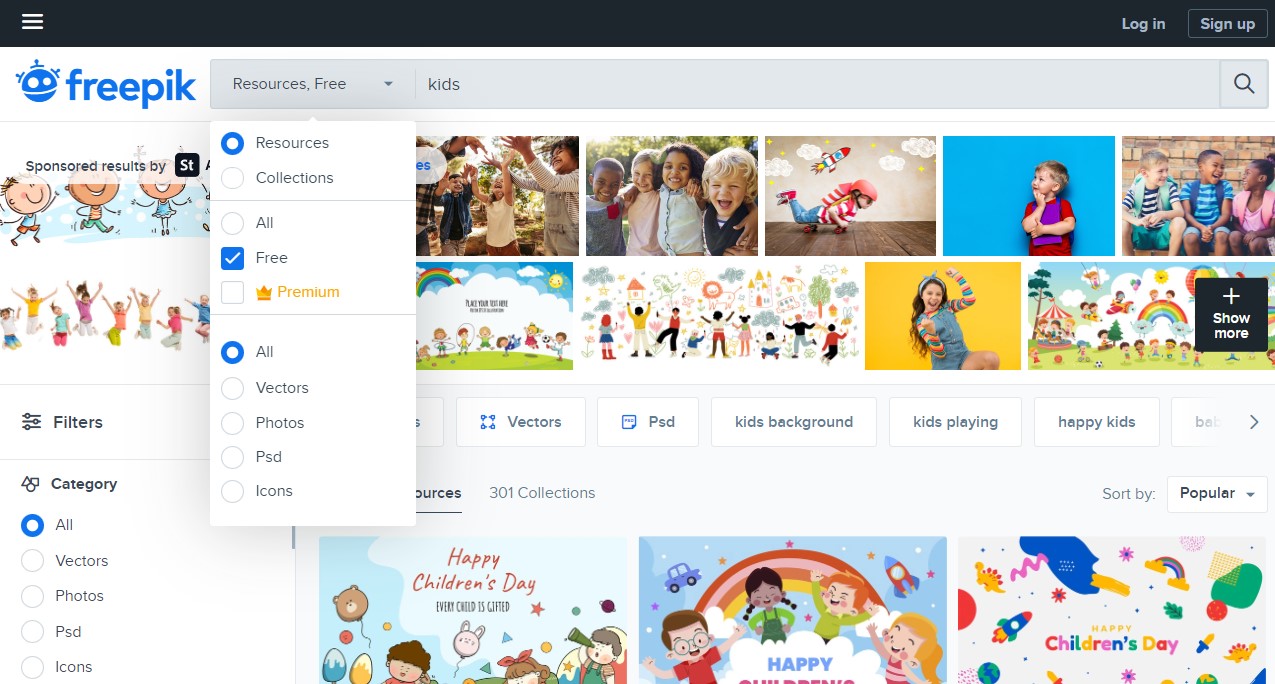 Remember that the picture can be freely licensed, which means you can use it with attribution.
Then add it to the t-shirt directly, then set your prices.
You have finished one product but still can add more. Then, you can publish your online store immediately, which anyone can purchase from it and you can make money from it.
Read more: How to Unlock Your YouTube Account When It Suddenly Gets Blocked
Step 4: Add product into the YouTube Shorts
After having well-designed items, you have to think about promoting them. So, screenshot some or all products on your merch and put them into the YouTube Shorts video that we were doing in Step 2.
You can align product images according to your preferences, as well as add other images. But don't forget to include a CTA to lead viewers to a link to your sales channel. For example: "New merch, link in the description below."
Step 5: Add music into your YouTube Shorts
With only a few short seconds, you always need to create a highlight to attract viewers, so add sound. Go to the Audio library on YouTube, where you can use completely copyright-free songs and sounds. Choose search filter as "Children" and choose the best suitable one to add to your video on Canva.
Step 6: Public your Shorts
You can upload this video directly from Canva if you use the same google account, or your YouTube account is linked to your Canva account. Things to remember are:
Keyword Search: You can use TubeBuddy or VIDiq to search for appropriate keywords, helping your videos to rank higher.
Add keywords to your title, description, and tags.
Add your merch link and copyright issue statement into the description.
Related articles:
Let's make money with YouTube Shorts!
You see, a few simple steps above can help you easily and lazily make money with YouTube shorts. You don't even need to create new content, while you can borrow other people's images to create your online store and promote your products perfectly.
And if you want to learn more about other ways to monetize on YouTube, get in touch with AudienceGain's social experts to get the best advice and solutions for your channel.
---
For more information, please contact us via:
Hotline/WhatsApp: (+84)70 444 6666
Skype: admin@audiencegain.net
---